Let's Get Quick free quotes for car shipping in Dubai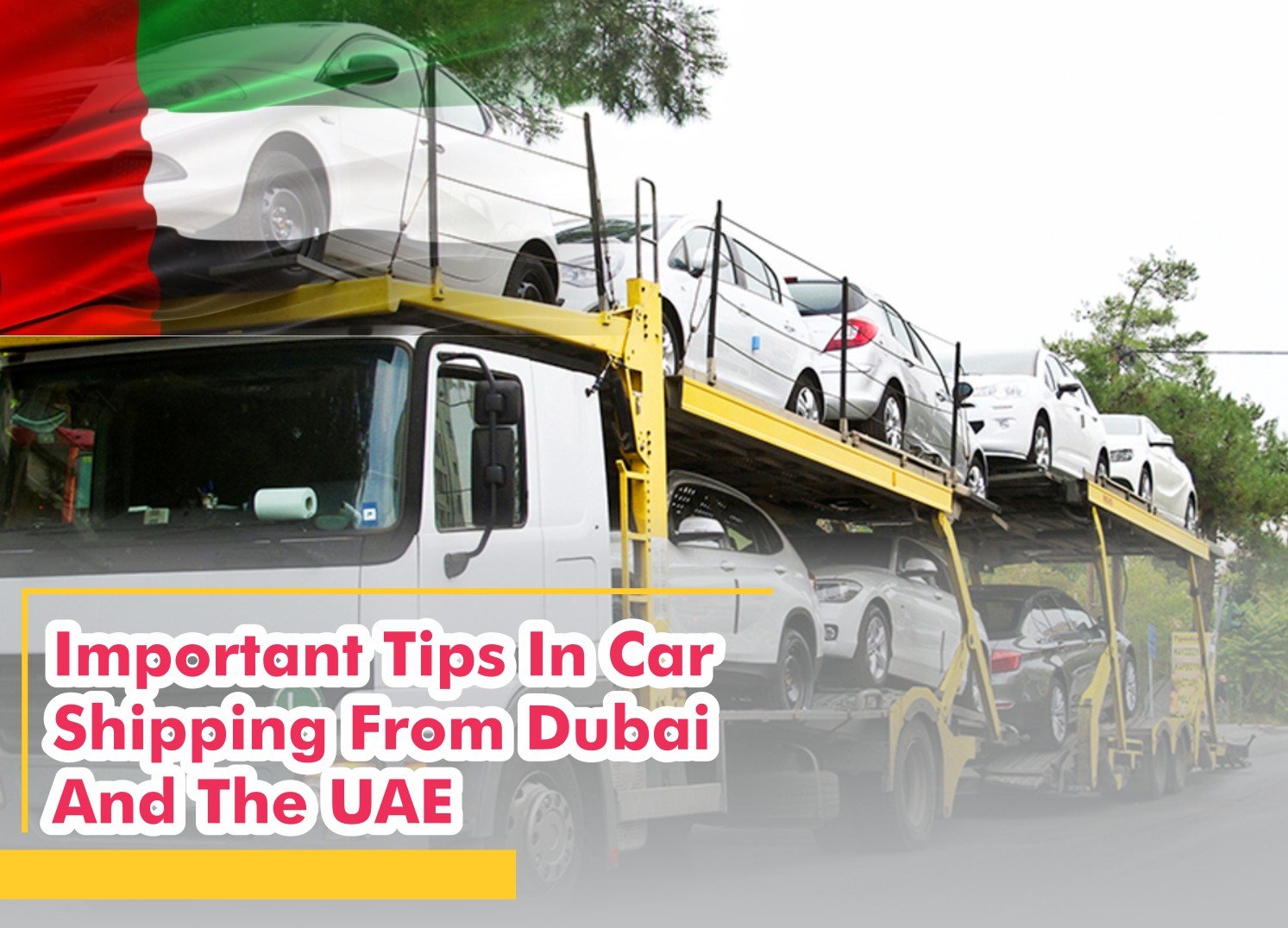 Important Tips In Car Shipping From Dubai And The UAE
NextMovers.AE Car Shipping From Dubai UAE as a freight forwarding company in Dubai offers excellent Car Shipping From Dubai services in the field of car shipping from Dubai, car shipping from Abu Dhabi and car shipping from UAE to most cities and ports in the Arab countries, Africa and the European Union countries. 
Our services cover Casablanca in Morocco, Car Shipping to Tunisia, Car Shipping to Algeria, Car Shipping to Libya, Car Shipping to Alexandria, and Port Said, Car Shipping to Iraq, Car Shipping to Sudan, Car Shipping to Tema, Car Shipping to Dar es Car Shipping to Salaam, Car Shipping to Nairobi, Car Shipping to Nigeria, Car Shipping to Belgium, Car Shipping to Netherlands, Car Shipping to United Kingdom, Car Shipping to France, Car Shipping to Germany, Car Shipping to Ukraine, Car Shipping to Georgia, 
Car Shipping to Romania, Car Shipping to Greece, Croatia, Bulgaria, Denmark, Sweden, Austria, Norway, Poland, Portugal, Spain, Italy, Car Shipping to Czech and other countries. This is assisted by the professional dedicated team of the NextMovers.AE 
Cargo in the completion of all export and customs procedures, who is also working hard to provide a program of shipping through sea, land, and air, to suit your requests in car shipping from Dubai and the UAE. NextMovers.AE team will also provide efficient preparation of documents and a comprehensive arrangement of car insurance until it reaches the desired destination, which gives flexibility in the process of shipping and export.
The Most Important Tips In Car Shipping From The Uae:
• Removing any external parts that can be removed such as non-permanent shelves
• Full Inspection of the entire car to make sure that there are no personal belongings inside
• A comprehensive visual inspection of the car to look for any signs of scratches and write them down. It is better to take pictures of the car from all angles
• Inspect tires, air pressure, engine oil, brake oil and hydraulic
• Look for any leaks of fluid around the engine, fuel tank and the bottom of the car, and work on repairing them if there is any
• Leaving only a small amount of fuel in the car is enough to queue the car and take it out on arrival at the port to the nearest gas station
• Close the car well and secure the top of it can be released
• Keep an extra copy of the car key when traveling outside the country
• Keep copies of the most important documents related to the car
• Insurance coverage against shipping risks upon request
• Coordinate with the shipping company regarding the documents required for export or tourism certificates of vehicles outside the UAE.
• Monitor the date of arrival of the vehicle with the shipping company for local moving or shipping line to the port of arrival in the country of destination to avoid demurrage or any delay in receipt.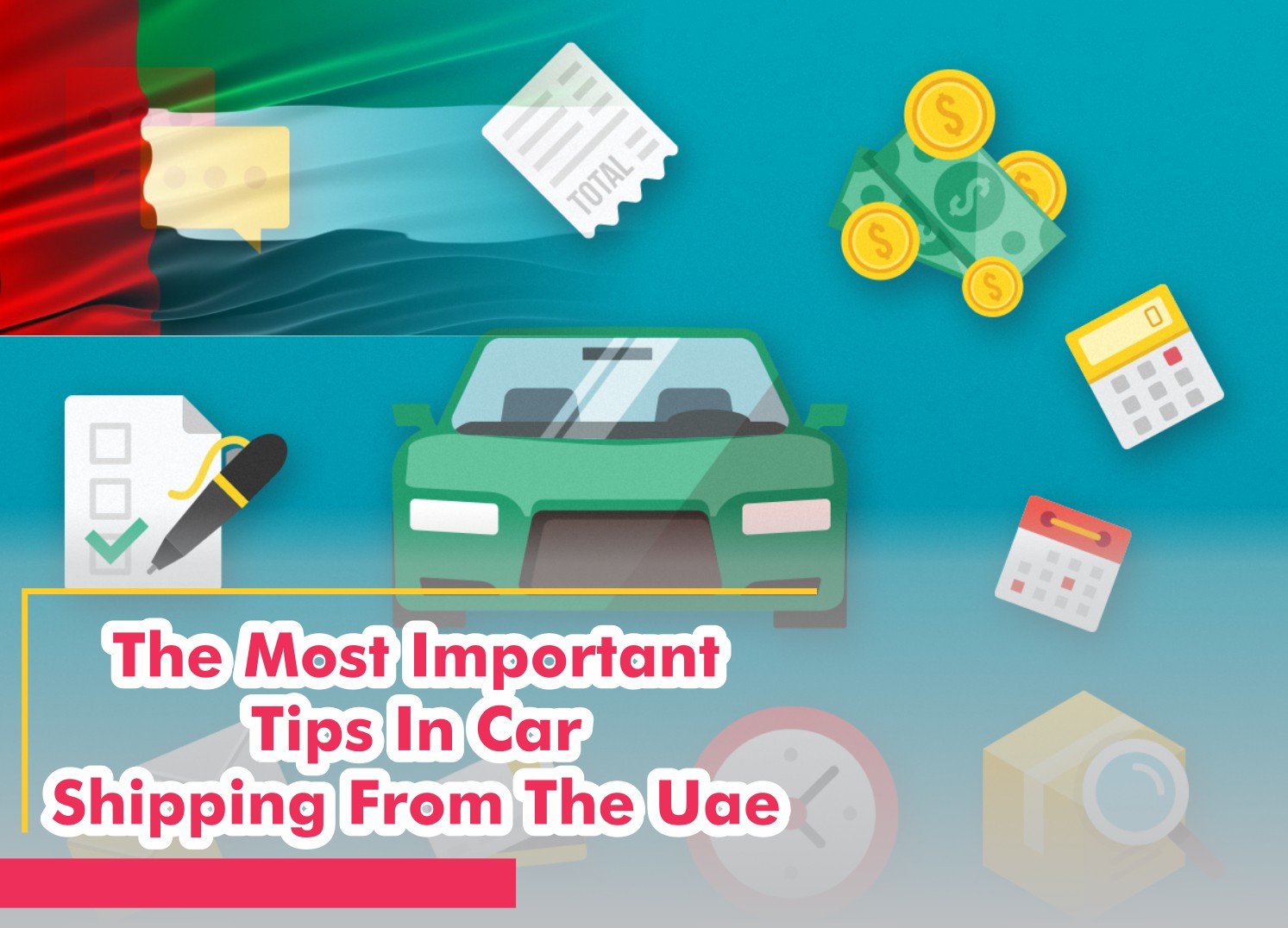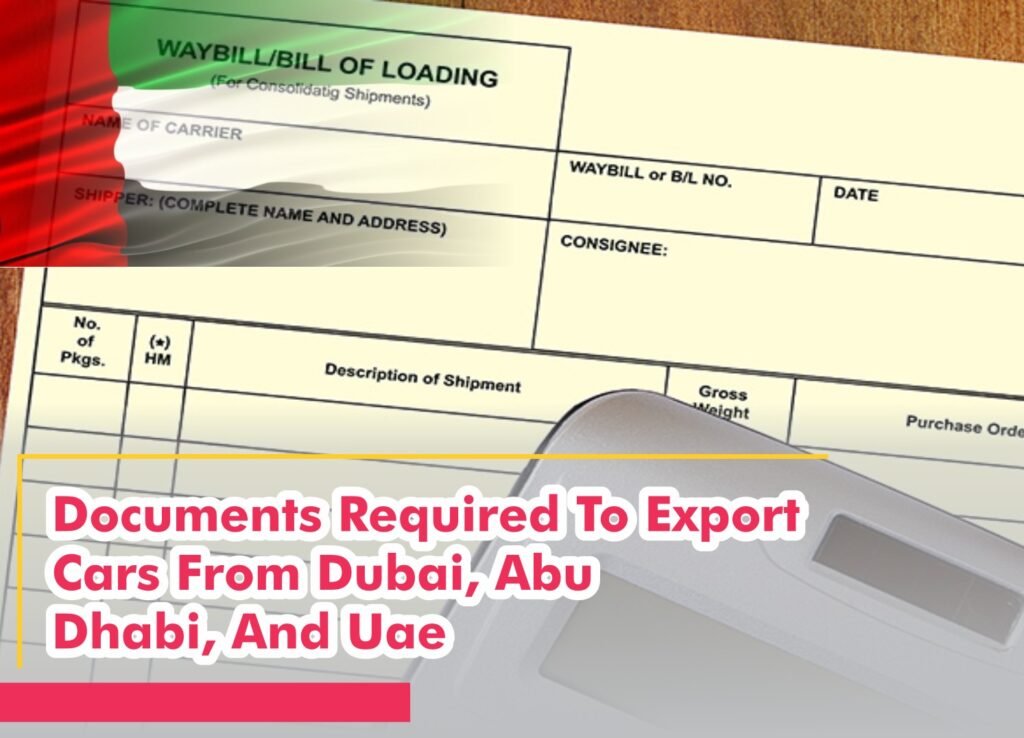 Documents Required To Export Cars From Dubai, Abu Dhabi, And Uae:
• Export Certificate From The Traffic Department Or Rta
• A Copy Of The License, Passport And Uae Residency Of The Sender With Address Contact Number And Email.
• Copy Of The Recipient'S Passport Along With A Copy Of The Id, Address, Contact Number And Email
• Tax Number Of The City Of Arrival Is There Is Any
• Customs Clearance Company Name In The Country Of Arrival
Documents Required To Ship Cars From Dubai For Tourism Purposes:
Tourism Certificate From Traffic Department Or Rta
Trip Ticket Book From The Auto Mobile And Tourism Club In The Emirate
Original Car Registration
Copy Of Passport And Emirates Id Of The Sender With Address, Contact Number, And Email
Copy Of The Id, Along With The Passport Copy Of The Recipient, Address, Contact Number, And Email
Frequently Asked Questions
What our Client Says?
Very Satisfied
I am 100% satisfied by the Next Movers services, the company have very expert team for moving and shipping safely.
Jack Dawson
Finance Company Owner

Thank you | Next Movers
Excellent service and help, this was my first time sending large packages abroad and the Next Movers team made it very easy for me. Will definitely be using them again highly recommended.
Muhammad Rauf
Founder www.brando.ae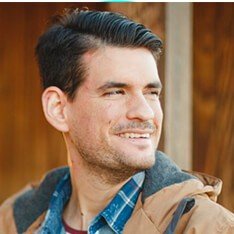 Really professional services
Really professional services, the next movers safely move my car in Germany from Dubai, UAE. Its most recommended and best car shipping company in the Dubai.
CHRIS JONES
Running LLC in Dubai

Fast and Best Transportation
Fast and Best Transportation for international moving services, happy and recommended! www.nextmovers.ae
Muhammad Ijaz
Digital Marketer at Companylisting.ae

Best Services Provider Team
Best Services Provider Team ever seen in Dubai, I am using Next Movers from last 6 months, team is very professional for cargo door to door services in UAE.
Simon
Founder of Online Cloth Store
[bdp_post_carousel design="design-2" show_date="false" show_author="false" show_comments="false" show_category="false" show_content="true" orderby="ID" category="Cargo Shipping From UAE"]
Instant Quotation by Next Movers