Let's Get Quick free quotes for Air Freight From UAE
Nextmovers.ae are ideally placed to handle your Air Freight From UAE shipments, both import and export, due to our prime location in Dubai.
A large number of airlines operate flights to and from Dubai, which means there is always a great range of Air Shipping Companies In Dubai services available for you to choose from for your products, however, the quality, cost, and speed of service can vary greatly between carriers.
Having an experienced and knowledgeable partner in Dubai, like Next Movers, will help you get the most efficient service to suit your needs. We at Next Movers as one of the air cargo companies in Dubai are available at all times to advise and offer a multitude of air cargo services, and we carefully negotiated standing agreements with several carriers that will help you obtain the best prices.
Next Movers a global forwarding company in Dubai capability delivers cargo to all cities, countries, and continents. Global partnerships with major air freight UAE carriers give customers priority access to competitive rates and space allocations.
Collection at the origin, customs clearance, and delivery to consignee are monitored via our global tracking system, Next Movers, giving complete visibility throughout the movement.
Export Services Sea Freight
Nextmovers.ae value proposition is to present creative, effective, and rapidly tailored services export services sea freight solutions to satisfy our customers' needs. a fanatical point of contact will propose the foremost efficient routing options that need the smallest amount of handling from the origin dock to the door and therefore the right cost-time balance to support your business goals.
Air Freight From UAE altogether the sectors across the planet including offline sectors with minimum transit time, facilitated through Nextmovers.ae offices and partnerships in several locations and our agreements with a number of the leading carriers Constant follow-up with the airlines to make sure timely departure, arrival can address any challenges you've got with transporting your freight by providing innovative ideas and therefore the means to develop and implement solutions to urge the work done.
Our tracking systems and proactive approach to customer service provide you with timely updates about the status of your freight. These systems also provide Air Freight customer service teams the tools to stay your shipment on schedule and to supply real-time communications with you, the customer.
Nextmovers.ae offers many scheduled consolidations and direct services to even the foremost remote airports around the globe from numerous gateways.
we provide a full range of origin and destination points with competitive pricing supported by allocated or block-space agreements. Our consolidations are quite an airport to the airport including, arranging collect shipments, door delivery or just turning over documents to your agent. When freight must advance its own.
We've many options to accommodate your needs with ease and that we can consign your airway bill to your agent or customer
Why Choose Us?
Nextmovers.ae are proud to be ready to bring added value to the logistics operating chain and, through that, to make strong growth opportunities with customers and partners Our advanced technology and network of offices around the world allow advanced tracking of your shipments, from the instant you place your shipping order to when it reaches its final destination.  If you want to get more information, please don't hesitate to Contact Us or request a Free Custom Quote

Next Movers Air Shipping Companies In Dubai Services Include
Air Freight UAE
Air Freight UAE Forwarding Company In Dubai
Clearing And Forwarding Companies In Dubai
Air Shipping Companies In Dubai
Air Freight Uae
Air Freight Company In Uae
Air Freight Companies In Dubai
Air Cargo Companies In Dubai
International Cargo Dubai
National Air Cargo Dubai
Lbc Air Cargo Box Sizes Uae
Frequently Asked Questions
What our Client Says?
Very Satisfied
I am 100% satisfied by the Next Movers services, the company have very expert team for moving and shipping safely.
Jack Dawson
Finance Company Owner

Thank you | Next Movers
Excellent service and help, this was my first time sending large packages abroad and the Next Movers team made it very easy for me. Will definitely be using them again highly recommended.
Muhammad Rauf
Founder www.brando.ae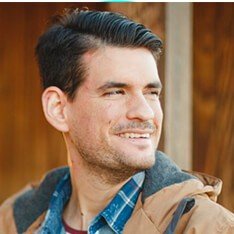 Really professional services
Really professional services, the next movers safely move my car in Germany from Dubai, UAE. Its most recommended and best car shipping company in the Dubai.
CHRIS JONES
Running LLC in Dubai

Fast and Best Transportation
Fast and Best Transportation for international moving services, happy and recommended! www.nextmovers.ae
Muhammad Ijaz
Digital Marketer at Companylisting.ae

Best Services Provider Team
Best Services Provider Team ever seen in Dubai, I am using Next Movers from last 6 months, team is very professional for cargo door to door services in UAE.
Simon
Founder of Online Cloth Store
[bdp_post_carousel design="design-2" show_date="false" show_author="false" show_comments="false" show_category="false" show_content="true" orderby="ID" category="Cargo Shipping From UAE"]
Instant Quotation by Next Movers