Let's Get Quick free quotes for car shipping in Dubai
Customs Clearance Services in Dubai
At NextMovers – We have a professional team for customs clearing and forwarding! that is always ready to provide you complete Import & Export customs clearance services in UAE into any mode you chosen by Sea, Air or Road at all major ports in UAE. Customs clearance company (NextMovers) fulfill strict customs compliance & quality policy for all our operations.
NextMovers customs clearance ltd providing reliable customs clearance services to our customers in Dubai. Are you looking for clearing agents in Dubai? We are here to assist you with customs clearance services in Dubai. NextMovers attain complete subject matter expertise for Dubai customs clearance. We have the best custom clearance agents in Dubai that particularly in terms of understanding of policy/tariff. NextMovers ensure that your cargo is in Safe Hands all the way.
Personal effects customs clearance
At NextMovers – we are a leading custom clearance agent in UAE. NextMovers offering a wide variety of custom clearance processing in order to help the clients for import customs clearance and export customs clearance.
At NextMovers, we handle clearance of consignments by Sea, Air & Land more efficiently with updated import clearance & export clearance regulations and procedures. NextMovers can all types of shipment clearance, therefore it is major or minor. NextMovers deal with your day to day problems & formalities involved in the respect of awaiting customs clearance of import & export cargo clearance.
NextMovers is the best cargo clearing agency, our shipping clearing agent or import clearing agent are dedicated professionals, you can get the customs clearance & ensure an end-to-end solution for export or import of the e commerce customs clearance in the most cost-effective manner with the required documents.
You can get service for us immigration clearance at Abu Dhabi airport from NextMovers. Under customs clearance – We provide cheap service for Abu Dhabi customs clearance as the best customs clearance broker. We always do our best for customs clearing and forwarding such as container clearing agent..
Frequently Asked Questions
What our Client Says?
Very Satisfied
I am 100% satisfied by the Next Movers services, the company have very expert team for moving and shipping safely.
Jack Dawson
Finance Company Owner

Thank you | Next Movers
Excellent service and help, this was my first time sending large packages abroad and the Next Movers team made it very easy for me. Will definitely be using them again highly recommended.
Muhammad Rauf
Founder www.brando.ae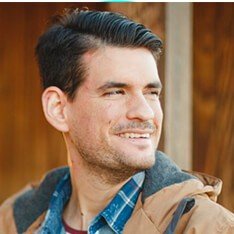 Really professional services
Really professional services, the next movers safely move my car in Germany from Dubai, UAE. Its most recommended and best car shipping company in the Dubai.
CHRIS JONES
Running LLC in Dubai

Fast and Best Transportation
Fast and Best Transportation for international moving services, happy and recommended! www.nextmovers.ae
Muhammad Ijaz
Digital Marketer at Companylisting.ae

Best Services Provider Team
Best Services Provider Team ever seen in Dubai, I am using Next Movers from last 6 months, team is very professional for cargo door to door services in UAE.
Simon
Founder of Online Cloth Store
[bdp_post_carousel design="design-2" show_date="false" show_author="false" show_comments="false" show_category="false" show_content="true" orderby="ID" category="Cargo Shipping From UAE"]
Instant Quotation by Next Movers